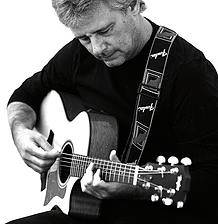 Jeff Lane is an intelligent, multi-genre songwriter, gaining recognition for his melodic and soulful material. His compositions are most notably the perfect backdrop for film and television. With his expressive and poignant lyrics, Jeff works with some of the best male and female vocalists to deliver the true essence of his music.
Born and raised in New York, living in Los Angeles, Jeff's life changed when he first heard The Beatles, 'I Want To Hold Your Hand'. "That song changed the world for me", he explains. "My parents bought me a cheap ZimGar guitar in the summer of 1964. And after seeing 'A Hard Days Night' (three times on that day), almost everybody in the neighborhood was in a 'band' playing an instrument of some sort."
Shades of artists and writers like The Beatles, Otis Redding, Billy Joel, Cole Porter, through to today's Bruno Mars, and the like, can be respectfully heard throughout some of Jeff's songwriting. Jeff is one of those gifted writers who can explore a multitude of musical genres; and with a repertoire of R&B, Latin, Country, and Pop, each of the songs resonates in a special way, leading to a multitude of licensing opportunities in film and television worldwide.
Songwriting is the road Jeff Lane has been traveling for most of his life—driven by pure passion and the love for his trade. When asked, "what does music bring to your life both as a writer and a listener?" Jeff replies… "As a writer, music is the way I express some of my deeply buried emotions I suppose. But as a listener, I would have to turn the question around and ask—can you imagine a world without music?"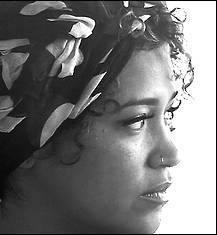 Vanessa Bryan was born and raised in Eagle River, Alaska. A graduate of The Musician's Institute in Hollywood, California, Vanessa began singing professionally, touring, and performing in top Los Angeles venues. She is now a featured performer for The Lane Project, signing the heart-wrenching ballad "Without You" and being featured in the video for the song.
Vanessa's starred in and sang in a national Ford Commercial. She has licensed her original music for television and film and recently was featured on the soundtrack of the feature film "One for the Money" starring Katherine Heigl. You can also hear her voice behind shows on MTV, VH1, the Oxygen Channel, as well as "Days of our Lives"'.
Kevin Campos is a singer-songwriter born and raised in the San Fernando Valley of Los Angeles, California. After spending his youth enthralled by the music of such diverse artists as Michael Jackson, Incubus, and Nirvana, he began creating original music. Rock and roll music being his first love, he was naturally attracted to making music as part of a band. He fronted quite a few of them during his high school years becoming a veteran of the Hollywood club circuit.
After high school, he enrolled at the Musicians Institute in Hollywood where he honed his skills as both a songwriter and as a performer. While studying there, he formed the acoustic rock band Breakwater with friends Sergio Alva and JB Aletky (of The Messies). They quickly became a local favorite and regular at such hot spots as the Highland Grounds, Hard Rock Cafe, and the Knitting Factory. After the dissolution of the band in 2005, Kevin continued to write and perform music. He also appeared in the musical Nobody Runs Alone (reviewed in Variety) which was honored by the Los Angeles City Council.
Kevin was an American Idol "Hollywood Week" finalist in Season 10. As a performer, he has sung behind such artists as Babyface, Joey McIntyre, and Lisa Tucker. In 2010, he became a background vocalist for Enrique Iglesias during his world tour. In 2012, Kevin was selected from a worldwide search to be the first featured artist for The Lane Project.